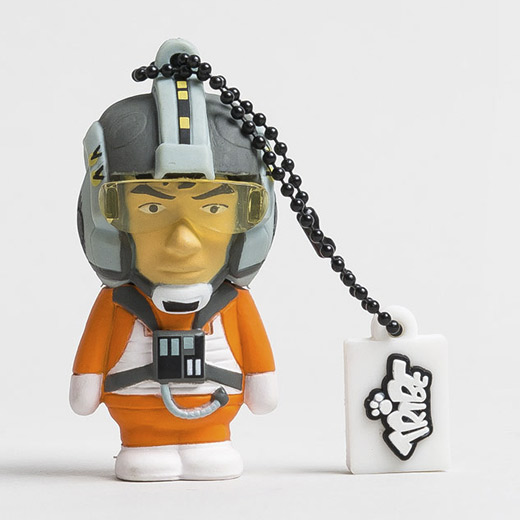 Are you a fan of the Star Wars saga? The best of Star Wars and technology with the 8GB Star Wars X-Wing Pilot Pen Drive!
An original gift idea for all Star Wars
This USB stick has a capacity of 8 GB and is dedicated to the theme of "Star Wars". The USB port is on the head of the doll and the small cover that is hanging from the chain fits into the body of the doll when the flash drive is being used.
It's an original gift to give to all Star Wars fans!