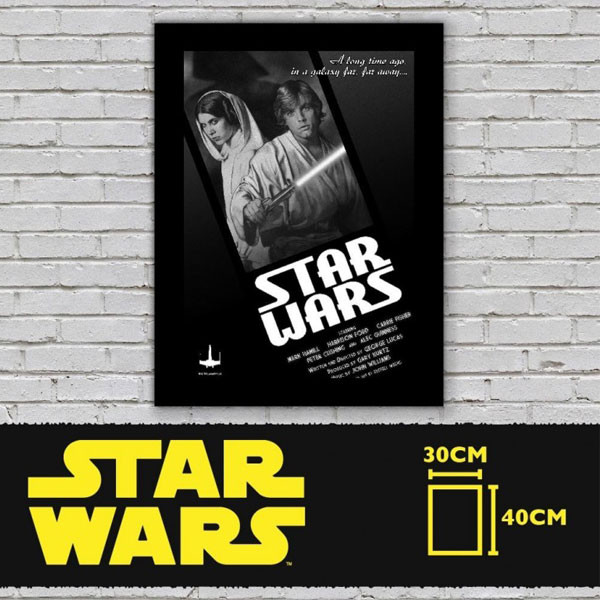 Impress Star Wars fans with the help of this Luke and Leia Glass Poster.
The Black and White Poster has dimensions of 30x40 cm and features the theme of the Star Wars saga featuring Luke and Leia characters.
It's a fantastic decorative accessory or memorable gift for any fan of the most legendary galactic saga ever!

The main advantages of this poster are:
Made of tough tempered glass.
Ideal for Star Wars fans.
Excellent decorative element for hanging on the wall.