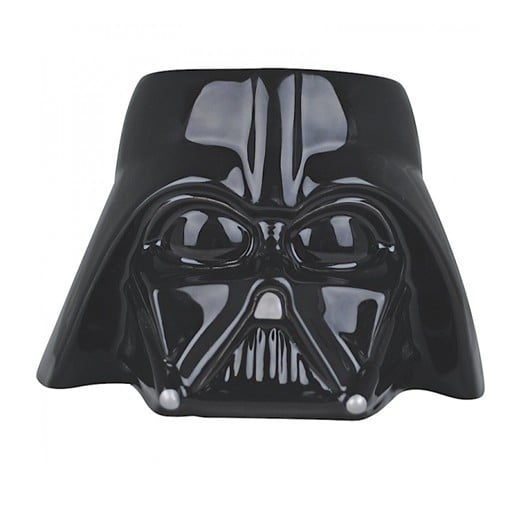 Arrived the most famous evil of the Star Wars universe in the form of a 3D mug. Fans will love it!

An original dedicated mug to one of the most emblematic characters in the saga!
This is an official ceramic mug with excellent finishes and with the face of Darth Vader in 3D. Its exterior and interior are both black.
If you're a Darth Vader fan, you'll love having your company in the form of a mug. It's perfect for breakfast, twice the capacity of a more traditional mug. Especially if you're a Star Wars fan.