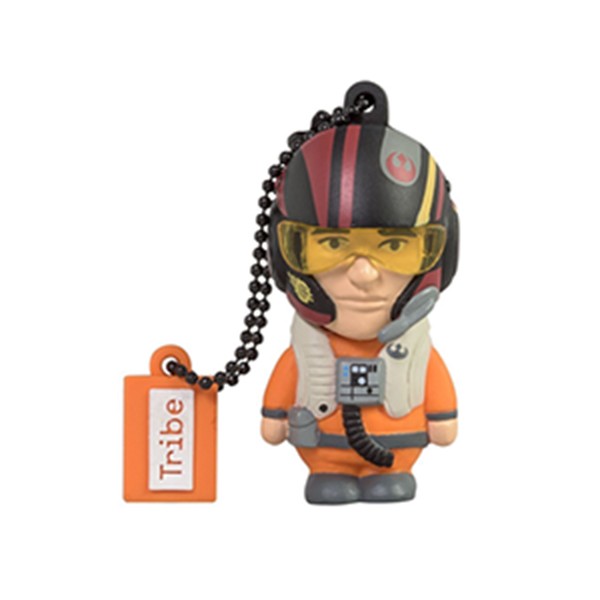 Poe is fearless and resourceful, and it wasn't long before he freed himself from his captors and returned to his own resistance base to fight another day! Take this hero with you everywhere, now in the shape of a 16 GB flash drive.
The USB port of this 16 GB flash drive is on the character's head and the small cover that is hanging from the chain snaps into the body when the flash drive is being used, preventing one of the parts from getting lost.
It's an original gift to give to all Star Wars movie fans!