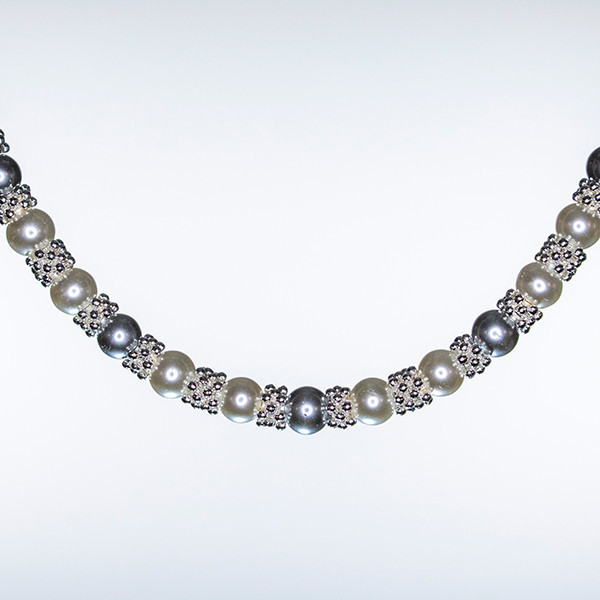 Give your looks a touch of elegance and class with this stunning Pearl Necklace!
A special gift idea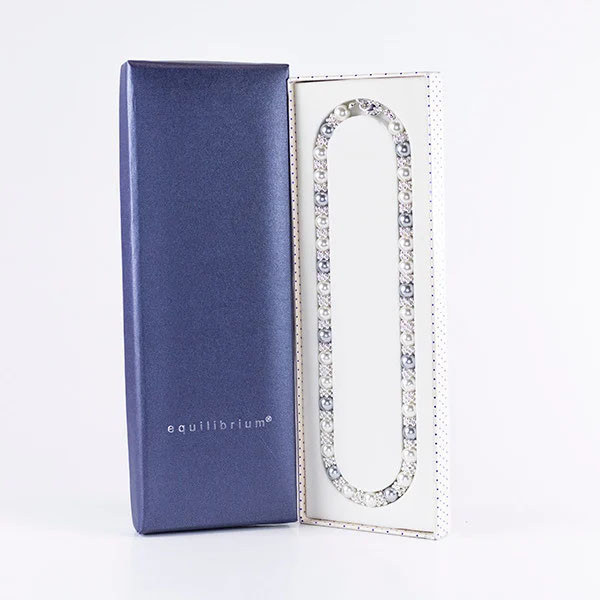 Dazzle with this beautiful and classic Pearls Necklace. It is a silver necklace composed of several white pearls and pearls of color (pink or light grey, depending on the model you select), combined with other silver dividing pieces.
It is a classic necklace, ideal to complement elegant looks. It is ideal for use in celebratory and special occasions.
The necklace ends with an original magnet clasp, once the magnet is inserted inside a beautiful silver ball with shiny stones, making it very easy to put on and take off.
The necklace is about 43 cm in total length and is housed in a beautiful gift box. It's a great gift idea for all women.