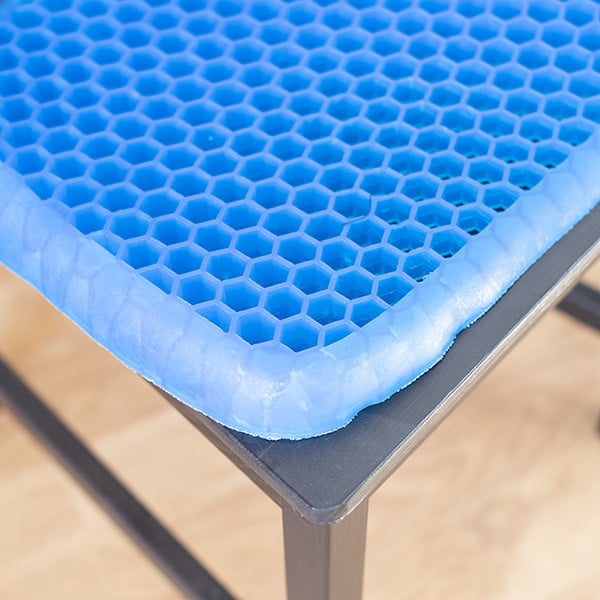 Sit comfortably anywhere with the help of the Sweatable Gel Pad!
This flexible cushion supports the back and improves your posture as it can be placed anywhere. Firm density, the gel pad provides maximum support and comfort. The secret lies in its honeycomb design that absorbs the pressure of collapsing on itself, and can spend long hours sitting and still feel comfortable.
This cushion always keeps its shape and allows air to circulate. It also has the advantage of being foldable for easy storage and transportation. It also includes a washable non-slip cover.

The main advantages of this cushion are:
Helps maintain a good posture.
Durable and sturdy.
It can be used anywhere.
Foldable for easy transport and storage.
Non-slip and washable outer cover.
Prioritize your comfort and use the Perspirable Gel Pad at home, in the office, while working, traveling or wherever you want.